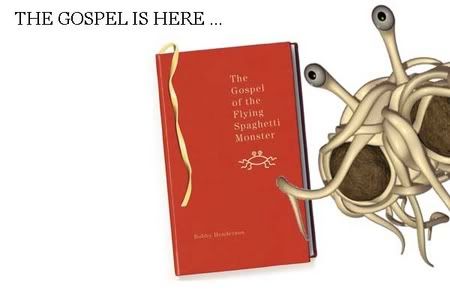 Do you like panels, parodies or pirates?
Come to the panel discussion on intelligent design and the influence of:
The Gospel of the
Flying Spaghetti Monster

Friday, April 28 at 7:30PM
at
Bindlestiff Books
4530 Baltimore Avenue


I will be signing books! If you want me to mess up some of your books with ink, I will do so on Friday!
Also, there will be cake. You know that you love cake. Punch and pie people. Punch and pie.
(
Collapse
)