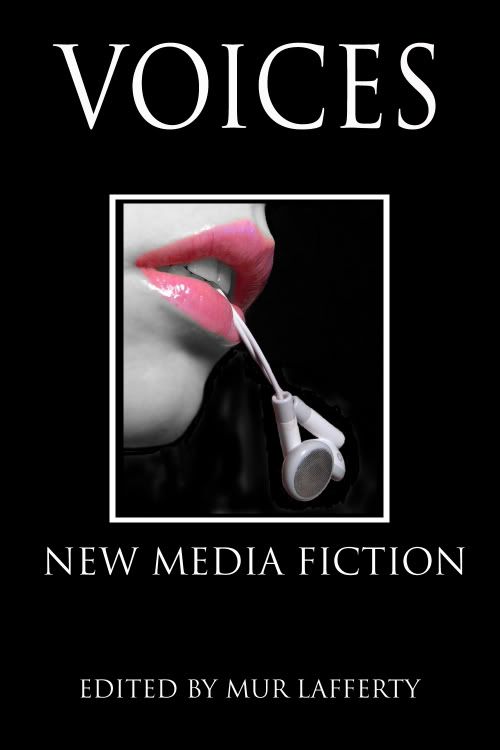 Via
BoingBoing
:
The first volume of an anthology of science fiction stories in podcast form has been published. Voices is a new "podiobook" anthology released under a Creative Commons license, which collects stories that have been podcast on various sf podcast shows, and puts them together in a single package. The series is edited by Mur Lafferty, sf writer and host of Geek-Fu Action Grip.
I created the cover for this anthology as well as contributing two stories from Voices of Tomorrow. The two stories are "Conquest" which is read by me and "The Merry Husband" read by basso Richard Kalwaic.
ALPINE ZANZIBAR, THE GENTEEL FANTASTIC the story that took me five months to write is up today on
365 Tomorrows
.People say "Ah! Flash Fiction! That must mean you write it quickly!" Ha. Ha. The truth is, that means that
sometimes
I can write it quickly, and other times, it is as slow as growing nails.
Anyway, next to PRIDE and SUPERNOVA, ALPINE ZANZIBAR, THE GENTEEL FANTASTIC is one of my favorate stories.
Now that I've completed the cover for Voices what shall I ever do with all this free time?
Ha. Ha.